Ign: Cprocks15 and Mrmagestic
Evidence:
Cprocks: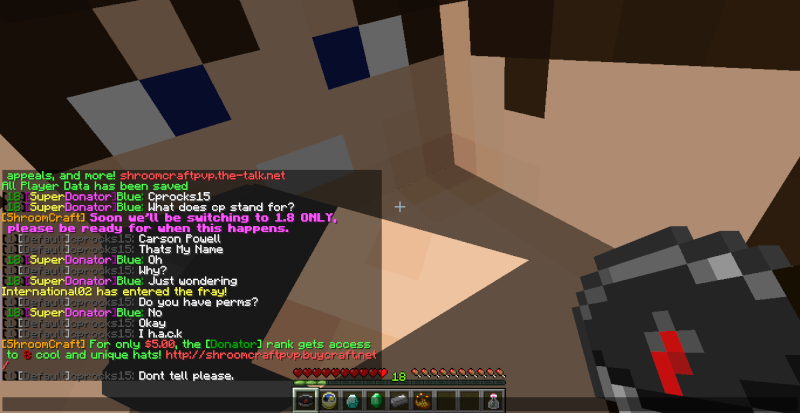 " />
Mrmagestic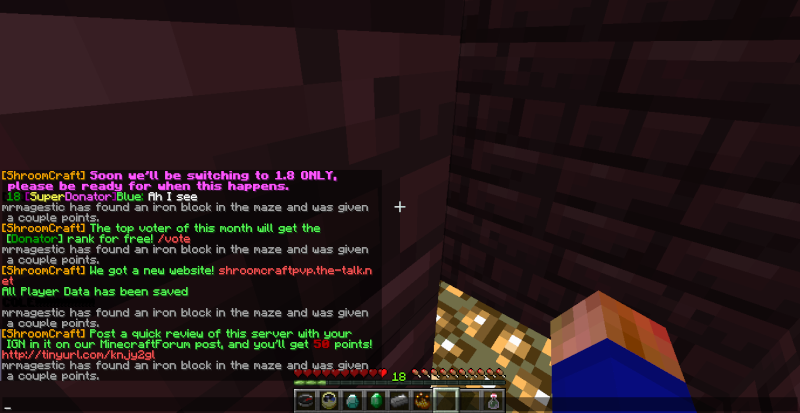 " />
" />
Extra:
These are in no way solid evidence of hacks. Mrmagestic was finding blocks like crazy in the maze. The screen shots don't show it but they were only seconds apart. Blaze way on to witness this too so you can ask him.
As for Cprocks15. He is level one, he said that he hacks, and then he leaves. I'm not saying he does have a modified client but just keep an eye on him.